Trumpet
Fundamentals
a 15-video series with Steve Patrick
Fundamentals of Trumpet Playing
available as four separate packages ($75.00 each) or as an entire series ($199.00 – Best Value!)
Package 1: Embouchure, Breath Setting Embouchure, Compression, and Tuning Slide Placement (Ep. 1-4)
Package 2: Sounds, Corners, Fingers, and Flexibility (Ep. 5-8)
Package 3: Endurance, Range, Single and Double Tonguing (Ep. 9-12)
Package 4: Triple Tonguing, Warming Up, and Warming Down (Ep. 13-15)
Disclaimer: To get the most out of this series, it is highly recommended that students purchase (and watch) these video packages in order.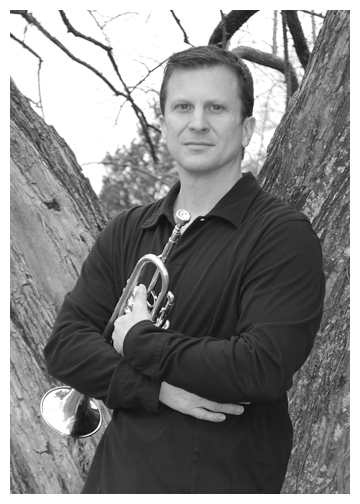 One of the most prominent and recorded trumpet players in the world, Steve excels at being the master of all styles required by the recording industry.  With over 5,700 recording sessions to his credit, it's almost certain you've heard him play.
Carrie Underwood, Garth Brooks, Elton John, Idina Menzel, Chris Stapleton, Celine Dion, Styx, TobyMac, Matchbox Twenty, Ben Folds, and Lynyrd Skynyrd.
Greyhound, Coco, Toy Story 4, My Little Pony: The Movie, Space Force, Arrow, the CMA Awards, CMA Christmas, Fargo, Texas Rising, Jedi Temple Challenge, Lost in Space, Outlander, and Legends of Tomorrow.
Minecraft, Fortnite, Call of Duty (Black Ops 3, 4, Cold War, Infinite Warfare, Modern Warfare, WWII), Destiny 2, Halo, Madden NFL (18, 19, 20), The Last of Us, Marvel's Spider-Man,  Assassin's Creed, Halo, FIFA: (18,19), and Star Wars: (Jedi: Fallen Order, Squadrons).
Steve has played at Carnegie Hall on several occasions and is frequently called to play with the Nashville Symphony, Knoxville Symphony, Chattanooga Symphony and the Huntsville Symphony. He also performs regularly with Tim Akers and the Smoking Section.
Steve can be heard on demonstration and accompaniment tracks for many of the industry's leading music publishers, as well as several major trailer music library companies including 615 Music, Angry Mob Music, Arrangers Publishing Company, Benson Music, Bethel Music, Brentwood Music, Diadem Music. Integrity Music, Lifeway Music, PraiseGathering Music Group, Prism Music, Word Music, and Warner Chappell Music.
In addition to his recording credits, Steve also founded Patrick Mouthpieces, which produces mouthpieces for brass instruments.
Steve resides in Franklin, TN with his wife, Aimee, and their 3 kids.
For a complete list of Steve's credits, click here.